OUR PURPOSE. OUR MISSION. OUR MOTIVATION.
What's your purpose? Ours is to create an environment where the team, clients and community thrive. Living our purpose makes us passionate about our Mission, We Safeguard Water to protect the health of the public with proven solutions against waterborne illnesses and working to keep HVAC equipment operating safely and efficiently.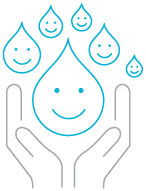 22

curious, fun-loving team members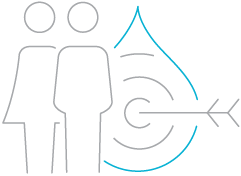 Over 275

clients served throughout ohio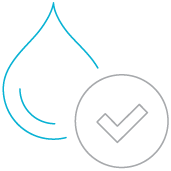 2013

first custom water management plan
WELCOME TO SOLID BLEND
We've delivered proven water management services and systems to control waterborne pathogens, like Legionella, in drinking water and scale causing mineral deposits, bacteria, and corrosion in HVAC water systems Legionella outbreaks since 1999. But we've never lost sight of our most important resource: our team members.
We believe in respecting each other's input, hard work, collaborative relationships, cooperation, and the power of snacks to make a meeting more enjoyable. We believe in a "leading with people first, revenue second" mentality. We strive to hire the right people for the right job, and then do all we can to keep them on our team for a very long time.
These are the values we live by. If you align with them, you'll thrive on our team.
We're Rapid Responders who are committed to Finding Win/Win Solutions.
We're Curious, and committed to Continuous Learning.
We're Honest and strive to be Humble and Kind in all we do.
We believe a successful company comes from a team of employees who are aligned with living our Values. Cue The Guardians, our retention team. The Guardians check the pulse of our culture with a monthly survey, giving each employee a voice to openly share feedback about their experience at Solid Blend. Plus, daily check-ins and monthly all-company meetings create an open line of communication, that we actually listen to. We rely on this feedback to continually improve processes and enhance our work environment. Check out our blogs on why, and how we care for our culture at Solid Blend.
We also believe in our community and that everyone deserves an equal chance, no matter their race, gender or past. We're an active supporter of Good Shepherd Ministries, donating needed lightly used vehicles, computers, goods and coaching services, and we have employed team members who are participating in Good Shepherd Ministries' recovery program.
Want to learn more? Good. We look for that in our people, too.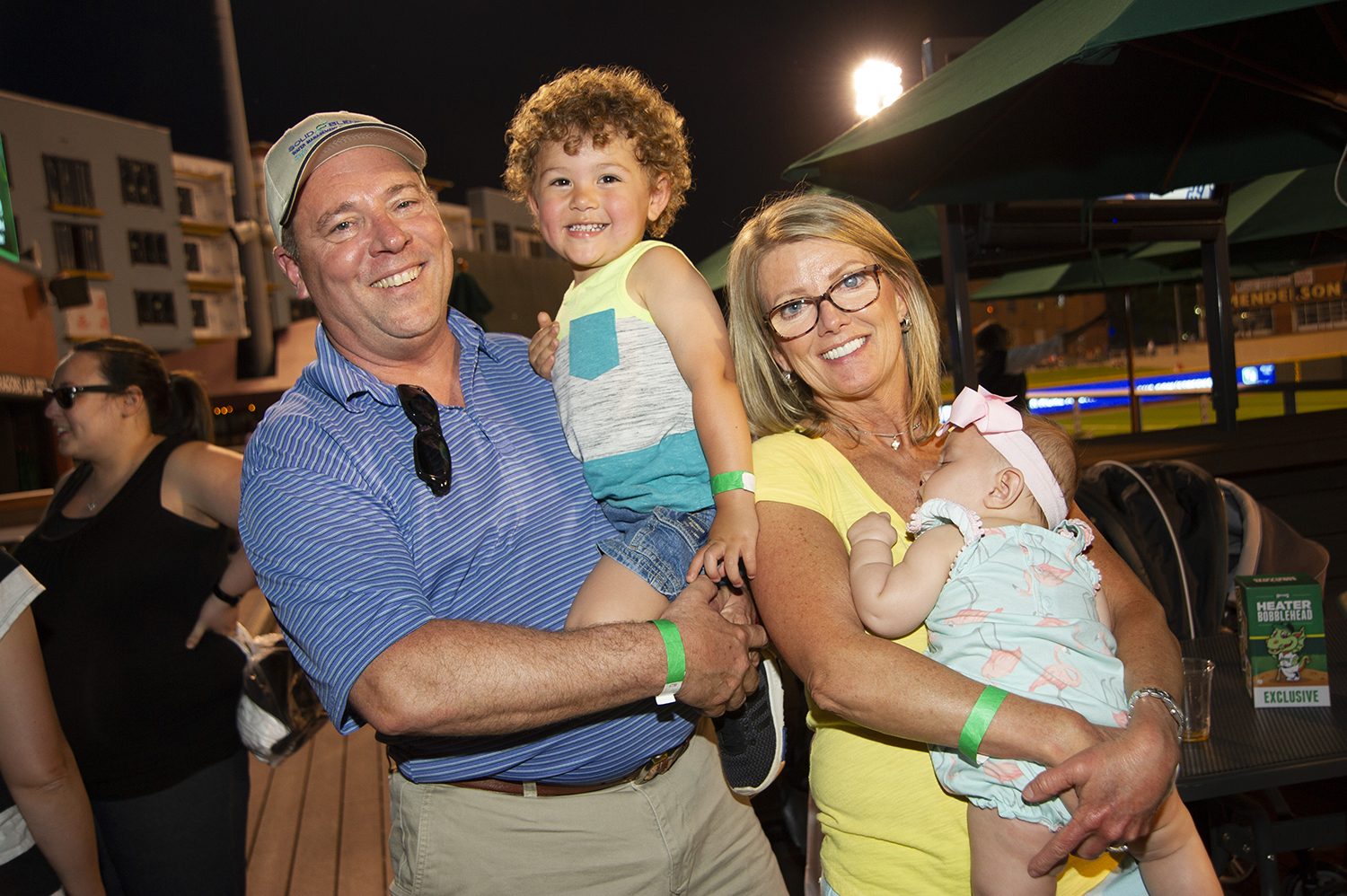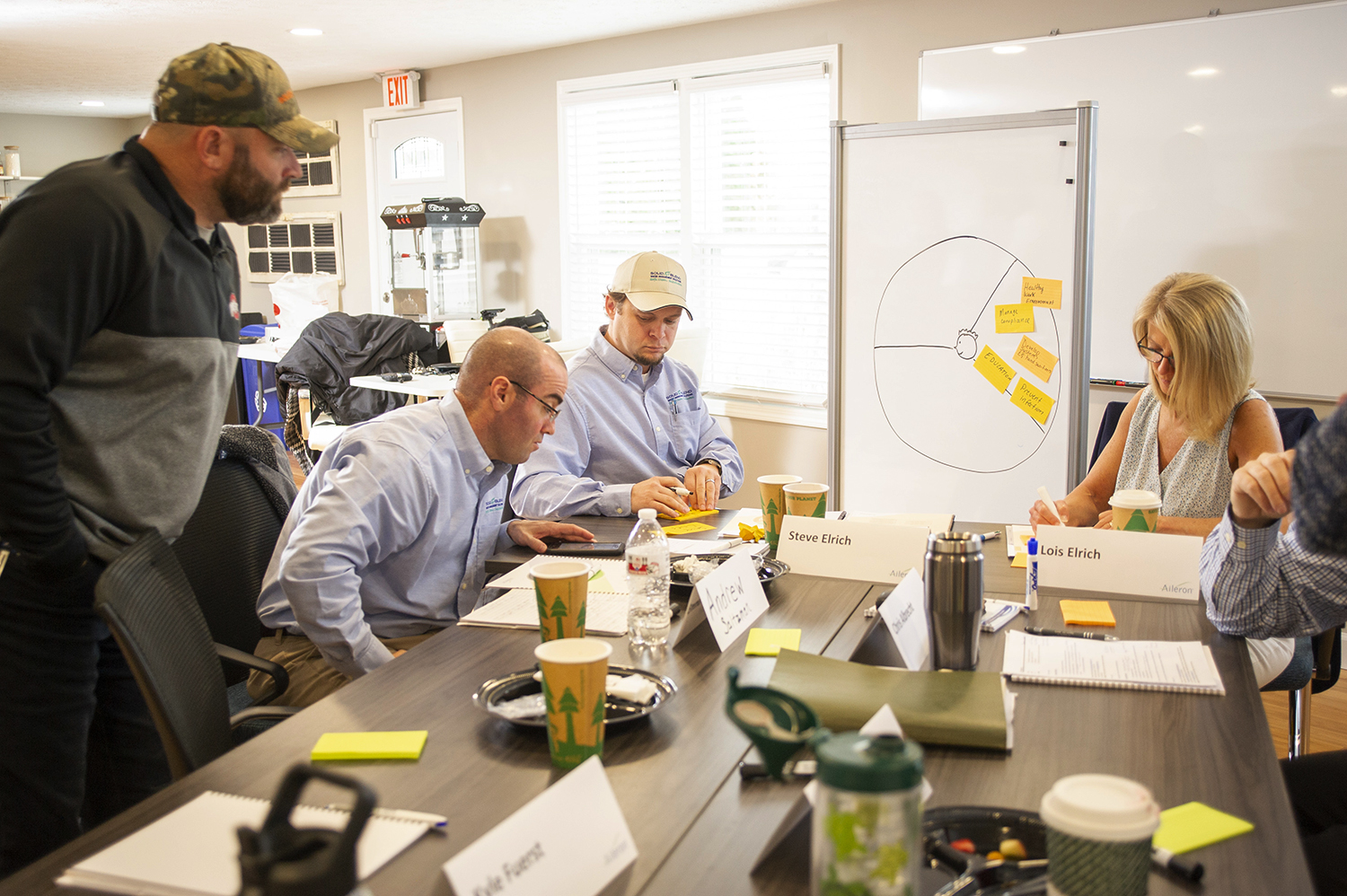 CONTINUING EDUCATION
Our customers count on us to be up to date on standards and rapidly changing laws and regulations, to understand evolutions in technology and make informed recommendations for them, and to know what's new in the field of water management.
We provide ongoing education for our team members, ranging from personal and professional development to industry-specific degrees, certifications, informational seminars and more.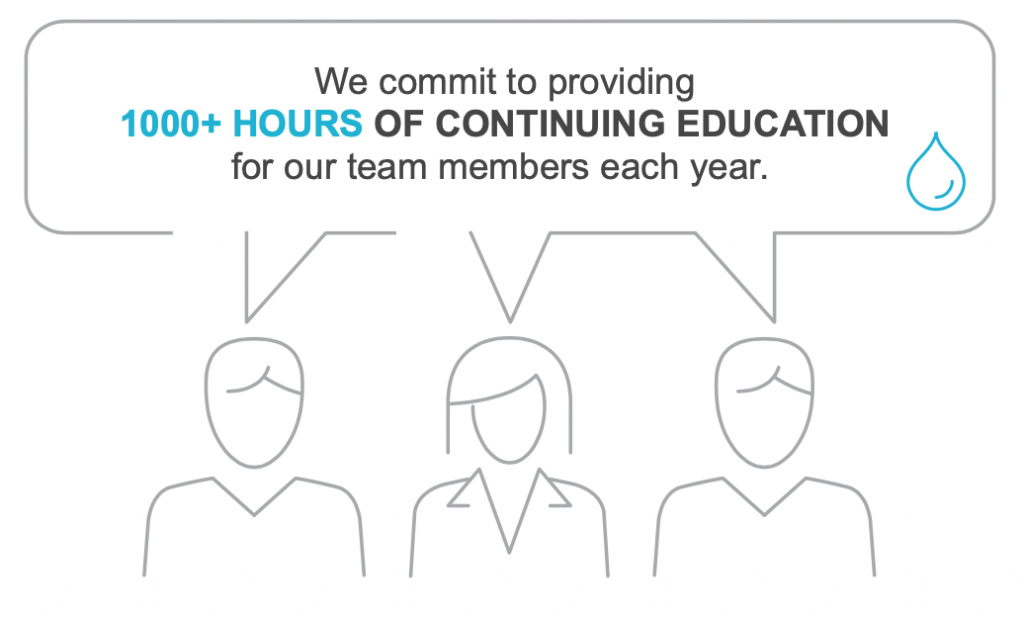 Life-Balance Benefits
Annual fishing trip
Annual Christmas party
Annual Dayton Dragons game
Feasting Friday
Monday morning breakfast
Free snacks in the office
Personal and professional development programs
Sam's Club membership
Dayton Engineers Club membership
Health Benefits
Health savings account
Paid holidays and vacation
Sick time
Health benefits 100% paid for employee and family
Financial Benefits
Competitive salaries
Comprehensive medical, dental, Rx, disability, and life insurance
401(k) plan
Educational assistance
Employee assistance program
Profit sharing
Company cell phone or phone stipend
Company vehicle for Technicians
Don't just take it from us. Hear directly from our team on why Solid Blend isn't only a place they want to work, but a place they want to stay.
"Solid Blend's culture isn't about revenue and profits. This is where we differ. Solid Blend's Leadership Team, CEO and ownership take a genuine interest in who you are. They want to help you, see you succeed, not just professionally but personally as well. The purpose of Solid Blend is to create an environment where the team, the client and the community thrive. The team comes first, not profits. This isn't just ownership's purpose, it's their heart. It's not just words on a wall, it's action. You can see it in all that they do. It is the reason I am here and the reason I don't want to ever leave."
– Travis Durham, Service Coordinator
"In all cases Solid Blend strives to achieve win-win solutions for the team and the company. The company thrives when team members speak truth to one another and hold each other accountable – it's who we are."
– Chris Butcher, Chief Executive Officer
"Solid Blend has brought about a very positive change in my life. When I started here I was leaving a career that was not healthy for me and I had very little confidence I would ever work for a company that cared for its employees. Solid Blend has been a breath of fresh air. They have proven to me not every company views its employees as just a number. The professional development I've experienced here has been second to none. Solid Blend takes the time to get to know you on a personal level and to understand what it takes to help you grow, not only as a professional, but as a member of a team. Here at SBT we grow together, we learn together, and if we have to, we fall together. Solid Blend is a family of professionals that safeguard water and safeguard each other and I am honored to be a part of the positive change we bring to the world."
– Jesse Lyall, Water Technologist
"I was apprehensive at first because many companies tell you how their culture is the best but fall short. After two years, I can confidently say that Solid Blend is the real deal. We care about each other, we care about our communities and we are great at our jobs because we love what we do! We have a team that could accomplish anything and it's all because we lift each other up and understand each other."
– Chris Miller, Case Manager
"I was originally drawn to the idea of working for Solid Blend when I heard Ken and Lois speak at an event that was held at The Life Enrichment Center. They talked about how they were trying to create a culture being family driven and that they tried to make their employees feel like family. I had been in many jobs that could care less about their employees and what kind of ideas they may have to make the company better. Several years later I got the opportunity to interview and then to accept a position at Solid Blend. Since then I have witnessed firsthand that family culture and the value that they put into all of their employees. I feel like we all have a voice in our job and the growth of the company."
– Ben Arden, Water Technologist
"The team at Solid Blend is very focused on personal growth. Throughout my time here, I have had the opportunity to explore new ways of thinking that have allowed me to solve problems inside and outside of the office with greater ease and satisfaction. I have learned to practice skills that not only help me achieve goals in my working life, but also in my personal life. Overall, working at Solid Blend has pushed me to continue to grow as a person and better understand the world around me."
– Lindsay Johnson, Controller
"Solid Blend offers a great benefit package but the greatest gift of all is the respect we're shown for what we bring to the company. The owners and the Leadership Team always want to hear our ideas and opinions and we're continually praised for our hard work. It truly feels like a loving family."
– Charise Dearing, Administrative Assistant
"Our leadership team goes above and beyond being supportive of goals and does whatever possible to help achieve personal and professional growth. They do more than just teach and encourage, they actually live the values and encourages all employees to do the same by leading by example. You can feel how much they honestly care about employees and the community. I love being around the team and coming to work. "
– Amy Ruppert, Client Services Representative
"At Solid Blend we invest in people and it shows in our great company culture. As a company we are humble and strive to be kind in all that we do, but this doesn't stop us telling the kind truth. We believe in radical candor, holding people accountable and calling out value violations when necessary. I've been with other companies where the values are just words on paper, not at Solid Blend. We live our values and that's what makes safeguarding water the reason we all get out of bed!"
– Michael Gelm, Business Development Leader
Previous
Next

RECOGNITION
We know our people are top-notch, but it brings us so much pride when we see our Solid Blend team recognized for their efforts, accomplishments, and all-around awesomeness.
Best Workplaces in Ohio
Solid Blend was named one of the Best Workplaces in Ohio by Ohio Business Magazine. The award recognizes companies that are making a difference in both their employees' lives and their communities.
ASSE 12080 CERTIFICATION
Solid Blend's Doug Dolder, Chris Miller, and Austin McDonough are certified Legionella Water Safety and Management Specialists through the International Association of Plumbing and Mechanical Officials (IAPMO) in conjunction with Special Pathogens Laboratory (SPL).
Enterprising Women of the Year
Solid Blend President Lois Elrich was honored as an Enterprising Woman of the Year by Enterprising Women magazine. It's an annual tribute to the world's top women entrepreneurs who lead fast-growth businesses and serve as active mentors to other women in entrepreneurship.
Forty Under 40
Out of more than 200 nominees, Solid Blend's Steve Elrich was named to Dayton Business Journals' Forty Under 40 list, honoring the region's rising leaders with not only dedication and success professionally, but also to their community.
Goering Center Rising Leader
Lindsay Johnson was named a Goering Center Rising Leader Finalist, a University of Cincinnati Carl H. Lindner College of Business award for Family and Private companies that recognizes this region's new leaders shaping the future of our companies and growing our regional economy.
Young Professional Rising Star
Solid Blend's Steve Elrich was named one of seven Young Professional Rising Stars nationwide by Water Quality Products (WQP). WQP recognizes leaders in the water industry who are ushering changes in water management and sharing the value of water with their communities and clients.