OUR MISSION
We safeguard water and the health of everyone in your building. We put customer service first, providing best-in-class expertise to manage your water systems. Our team of certified environmental case managers and water technologists provides peace of mind while saving you money, preserving your reputation, and mitigating risks associated with waterborne pathogens like Legionella.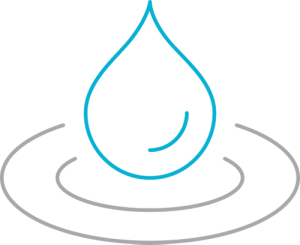 Emergency Rapid Response
Solid Blend's experts will respond to you within five hours, and within the same day to assist in preventing exposure and performing emergency remediation.
IF YOU REQUIRE EMERGENCY RESPONSE, PLEASE CALL (866) 264-8453 OR CLICK HERE.
WATER MANAGEMENT PLANS & COMPLIANCE
We work with you to assess your needs and develop a Water Management Plan (WMP) that aligns with the Centers for Disease Control's (CDC) Water Management Toolkit, the Ohio Department of Health, and satisfies local, state, and federal regulations. Your WMP will outline specific protocols for managing your buildings' water systems and mitigate the risk of Legionella bacteria and other waterborne pathogens in your water system. Also included in your plan are regular data collection, check-ins, and a team of specialists ready to perform remediation if necessary.
Our team is extensively trained and experienced with national industry standards outlined in the ANSI/ASHRAE Standards and the compliance regulations set forth by the Centers for Medicare and Medicaid Services (CMS). We also work closely with local and state regulators to ensure compliance at every level.
MY FACILITY NEEDS A WATER MANAGEMENT PLAN.

LEGIONELLA DETECTION, RAPID OUTBREAK RESPONSE, REMEDIATION, AND CONTROL
Legionnaires' disease is contracted by inhaling aerosolized water droplets containing the Legionella bacteria. Monitoring systems that put water into the air should be a part of your Water Management Plan (WMP). Regular monitoring provides you an understanding of your water system's health and helps you manage biofilm and eliminate growth of waterborne pathogens like Legionella, before they become an issue. Our Environmental Group is certified to perform a CDC environmental assessment, collect samples from your critical control points, and we enlist a CDC ELITE-Certified Lab to test for waterborne pathogens, like Legionella bacteria – ensuring unbiased, accurate, and timely results.
If unacceptable levels of waterborne pathogens are found in your water system, we act as the service arm of your WMP, performing remediation services to get bacteria and biofilm under control. If waterborne pathogen growth continues, our experts provide guidance for secondary disinfection system(s) and/or point-of-use filtration that works best for your facility. Then we will help you obtain and maintain those systems.
CLEANING AND DISINFECTION SERVICES
Solid Blend specializes in performing cleaning and disinfection services to keep your systems running at optimal efficiency and free of harmful bacteria. Our environmental case managers and water technologists work with you to build a successful, consistent Water Management Plan (WMP) tailored to your facility, and provide needed documentation to demonstrate local and federal compliance.

COOLING TOWERS that are not in use year-round should undergo cleaning and disinfection quarterly, or at least two times a year, according to guidelines set forth by Occupational Safety and Health Administration (OSHA). It is recommended that, at minimum, these cooling towers are treated before the initial startup and again at the end of the season before it is shut down.

POTABLE WATER DISTRIBUTION SYSTEMS in newly constructed or repaired facilities and piping sections that have not been used for more than 72 hours should be inspected and cleaned before commissioning or re-commissioning. This crucial measure ensures that waterborne pathogens, like Legionella, aren't growing in your water system and that your water is safe to use. Our extensive experience with the methods and procedures outlined in ANSI/AWWA Standards helps us keep you compliant, ensures that you have the documentation required, and prevents health risks at your facility.
"Southview Medical Center is extremely satisfied with Solid Blend's service and knowledgeable staff. They are not limited to HVAC water treatment but provide a wide range of testing, treatment and technical support. We are currently working with Solid Blend to develop a Legionella Testing Program for the safety and health of our patients and reduce liabilities."
– John Gillman, Facility Manager, Southview Medical Center
"Solid Blend demonstrated a great level of understanding and professionalism that provided a sense of security and confidence to an already heightened situation. What dedication to the profession!"
– Environmental Health Division Manager
Previous
Next