FREE Pathogen Test + 5% Off
When it comes to seasonal cleanings, timing is everything. Our team is ready to go to work for you – now.
Your inspection, cleaning, and layup includes FREE pre- and post-cleaning pathogen testing. If you need remediation, we offer that too. Maintaining your systems isn't a one-time thing, it's a year-round commitment, so we're offering 5% off your spring cooling tower startup service too.
Ready to schedule? We're in the business of keeping your community safe and healthy, and we know that can't wait.

It's that time of year where your air conditioning isn't always on, but it's not quite off yet either.
You may be asking yourself, "What do I need to do once I turn my AC off?" "What if I need to turn it back on?" "Do I need to clean my cooling tower?" "How do I clean it?" "Can I just do it myself?" Let us answer all those questions for you.
Solid Blend experts inspect, disinfect, physically clean, and provide seasonal layup to your condenser piping and cooling tower in accordance with ANSI/ASHRAE 188 Standard. For us, we're not just completing a necessary routine cleaning – we're saving lives. Improper cooling tower maintenance increases the potential spread of of waterborne pathogens like Legionella, and that puts lives at risk.

IT'S NOT JUST ROUTINE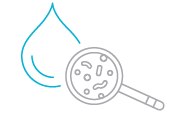 If your cooling tower is bacteria-ridden, water droplets from it can travel for miles – spreading potentially infectious bacteria into the air.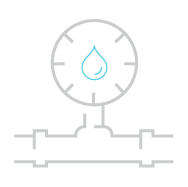 The presence of just 1/32nd of an inch of biofilm can impair heat transfer by up to 33%.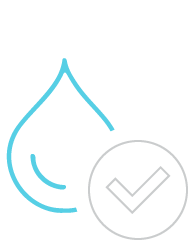 Per OSHA guidelines, facilities should clean and disinfect cooling towers at least 2x a year if not used year-round.
WHAT TO EXPECT
WHAT THE EXPERTS HAVE TO SAY
"Part of a good cooling water management plan has to include regular system cleaning and disinfection. Cooling towers are constantly cleaning the air as they evaporate water, so airborne suspended solids and microorganisms contaminate the water and system components.
Treatment chemicals, side-stream filters, and blowdown help to minimize problems, but eventually a mechanical cleaning is needed to remove sludge and biofilm. Thorough inspections are required on system components, and necessary repairs made to protect asset integrity and maintain good efficiency.
These cleanings and repairs are generally required at least annually, better semiannually, and quarterly if conditions warrant it."
-Dave Christopherson, Certified Water Technologist
Dave Christopherson Consulting, LLC
40+ years in the water industry
"I have been working with Solid Blend for many years and I have been very pleased with the service they provide. They recently cleaned our cooling towers and sump for legionella prevention and overall good housekeeping. They delivered excellent service and results, all while working with challenging schedule restraints. I expected Solid Blend to provide quality work and service and I was not disappointed."
– Eric Warren, Chief Building Engineer, Premier Health Plaza
Previous
Next

BECOME AN EXPERT YOURSELF
MORE INFORMATION COMING SOON!
SPRING 2024
HOW can I better understand my HVAC process water and domestic water systems? WHAT are the latest regulations, legislation, and professional certifications around waterborne pathogens? Join us at the annual Water Management Summit to get answers.
Knowing your water systems are protected can bring you and your team confidence, and time to focus on other facility concerns.