In December 2021, industry colleagues from healthcare, education and public health departments joined us at our Water Management Summit. We invited nationally recognized experts to discuss waterborne pathogens, HVAC water treatment and Water Management Plans (WMP) — including a WMP's critical building blocks: Water Treatment and Water Safety. We also covered the latest in Legionella legislation, and so much more.
It was exciting to see the camaraderie and shared passion for both learning about and implementing safe procedures and practices. We could write for days about everything we learned, but we'll spare you all the technical details (the ones we water nerds can't get enough of).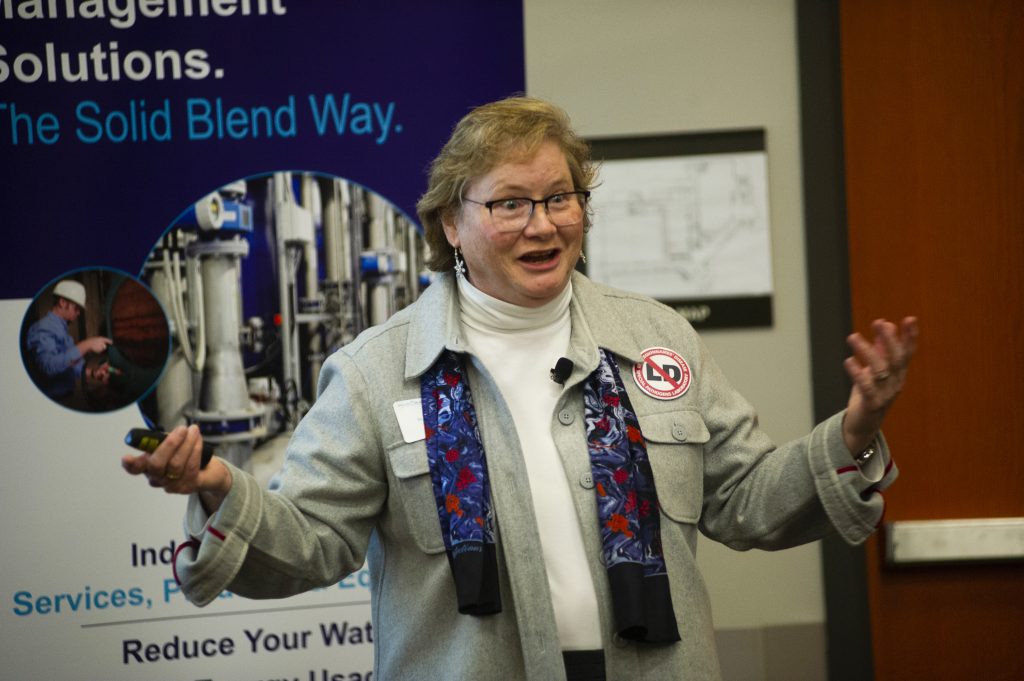 1. Plans only get you so far.
In any, and every case, start with a plan. A WMP isn't the best way to ensure the safety and efficacy of your facility. Yes, you read that right – a plan alone isn't the answer to ensuring water safety. A plan is the best place to start but without executing it, you'll never see its benefits.
We always recommend being proactive when it comes to WMPs. When you're faced with an outbreak, the last thing you want to have to worry about is taking the time to figure out what to do. With your plan in place, you're ready to respond.
Our must-haves for your WMP, following the CDC's tool kit for a Water Management Plan:
Your program team in place
A flow diagram of your water systems
Identifying locations where Legionella could grow and spread
Deciding where control measures should be applied and measuring them
Establishing ways to intervene when control limits are not met
Making sure the program is running as designed and is effective
Documenting and communicating all the activities
2. Your team should be diverse.
Executing a WMP successfully is a team effort. Putting together a team with different competencies will help ensure you have a well-rounded, full-force approach.
You should consider the following roles when assembling an effective WMP team:
Building owner and manager/administrator
Maintenance and engineering employees
Safety officers
Equipment or chemical suppliers
Certified industrial hygienists
Microbiologists
Environmental health specialists
State and local health officials
Water Management professional consultants – this is where Solid Blend comes in
Healthcare facility WMP teams should also include an accreditation standards and licensing requirements expert, an infection prevention clinician, and risk and quality management staff.
In our years of expertise in this industry, we've seen the most success when your team includes a professional water management partner like Solid Blend (we've done surveys; we're not only biased!).
Having a trusted vendor has benefits beyond outsourcing tasks. Solid Blend provides a comprehensive, proactive approach that protects and prevents against waterborne pathogens like Legionella, while also giving you peace of mind your facility is prepared with a same-day, rapid response team should an outbreak occur.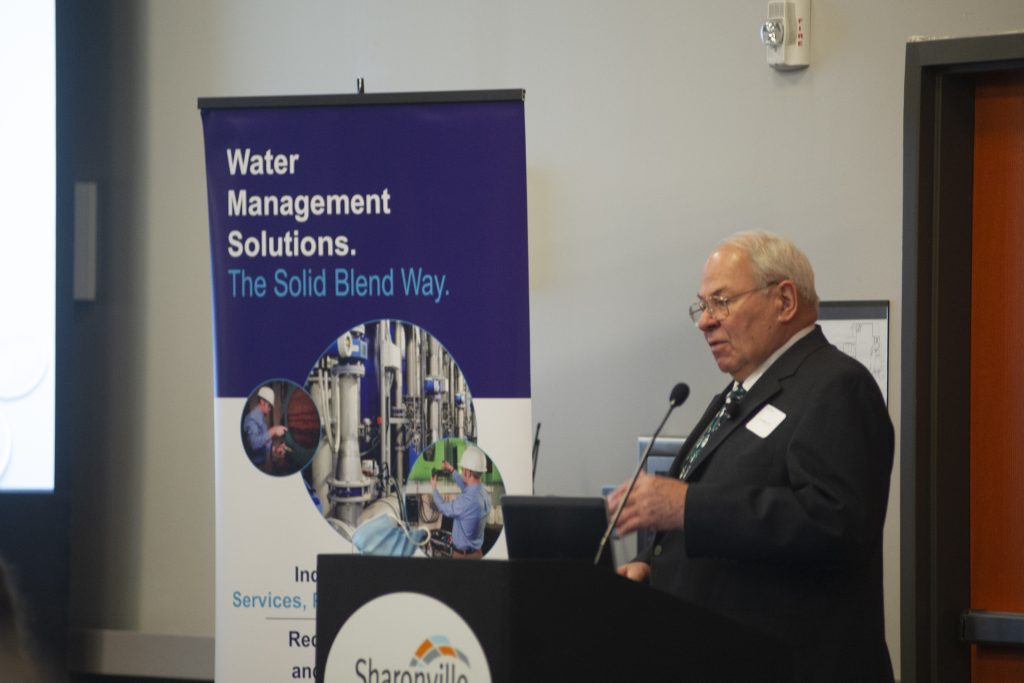 3. Choose the water treatment strategy that both meets the needs of your equipment design and fulfills requirements from CMS and ASHRAE.
Safeguarding your HVAC's water system isn't one size fits all. Like anything, there are a multitude of ways to approach your water treatment program. Your strategy depends on your system's equipment and designed use.
When working with steam boilers, focus on preventing scale and corrosion to maintain optimum efficiency, extend your boiler's life, and reduce maintenance costs. When working with cooling towers, focus on preventing scale and corrosion, and controlling bacteria to maintain optimum efficiency and prevent legionella outbreaks.
When creating your water treatment strategy, you'll need to consider these items:
Manufacturers' specifications
Equipment location and use
Local/State Regulations
ASHRAE standards
AWT guidelines
CMS requirements
4. Make your routine a routine.
The words we heard repeatedly from our speakers were "routine," and "regular." Just like regularly washing your hands helps to prevent germs, regularly flushing, moving, and monitoring your water systems help prevent against waterborne pathogens like Legionella.
As you previously read, working with a professional water management partner (might we recommend Solid Blend?), can help keep you on track and on schedule.
5. The pandemic is shifting the industry.
The COVID-19 pandemic redirected the focus and efforts of the Ohio Department of Health (ODH). As efforts return to non-Covid issues, the ODH will likely reconvene the Legionella Advisory Group, of which Solid Blend is a member. The main focus for the next group session will be on developing model codes for local regulation of cooling towers.
As you begin the new year, contact us about your Water Management, Water Treatment, and Water Safety, and we'll show you how Solid Blend can be your partner every step of the way.